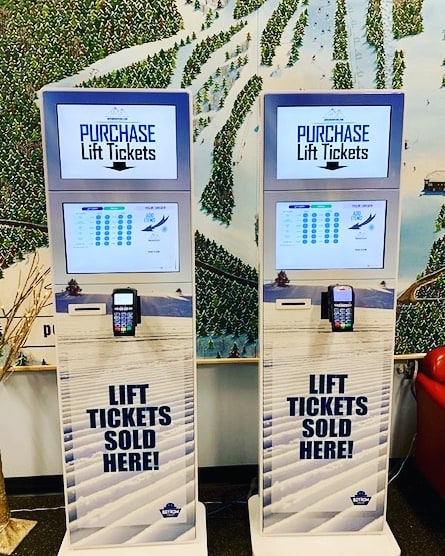 Ski resorts that have installed our self-serve kiosks see their sales increase by over 50% each year. This shows that customers don't like lines and want to get on the hill as quick as possible.
Having a positive first impression on your customers is vital. If you can provide your customers with a positive first impression, they will enjoy their experience more and will be more likely to return more frequently. They will also tell all of their friends how great of a day they had on the hill.
Alternatively, if you don't provide your customers with a good experience and they are forced to wait in line for an hour to start their day, every experience afterwards will be negative. Accordingly, customers will not enjoy their day. They will be less likely to return, and they will also be vocal to their friends about the poor experience they had.
Get in touch with us today to ensure your customers have a great experience, starting with the first thing they do, buying lift tickets!